office
218-237-3333
cell
218-252-8882
Akeley Commercial Real Estate For Sale
Park Rapids, Nevis, Akeley, Walker, Menahga,
and Osage, Minnesota Commercial For Sale
3 Akeley Commercial Listings
1. MLS 4851403 - AKELEY - Commercial
WOODTICK THEATER (BUILDING & BUSINESS) OWN AND OPERATE ONE OF NORTHERN MINNESOTA'S FINEST THEATRICAL/MUSICAL GEMS! SUMMER'S NOT COMPLETE FOR MANY LOCALS ...
$135,000
2. MLS 4751267 - AKELEY - Commercial
2 RENTAL MOBILE HOMES & SHED ON 13.95 ACRES, MUCH OF IT PINE PLANTATION. USE AS MOBILE HOME PARK-LOTS OF EXPANSION ROOM OR LIVE IN ONE AND RENT THE OTHER ...
$110,000
3. MLS 4836706 - AKELEY - Commercial
WELL ESTABLISHED HAIR SALON CENTRALLY LOCATED IN DOWNTOWN AKELEY. BUILDING IS IN GOOD CONDITION AND NICELY LANDSCAPED TO WELCOME YOUR CUSTOMERS. MINI KITCHEN ...
$30,000
call Jack Brann today • office: 218-237-3333 • cell: 218-252-8882 • fax: 218-237-3377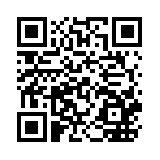 email
Jack@JackBrann.com
Affinity Real Estate Inc.
600 Park Avenue South/PO Box 512
Park Rapids, MN 56470